Can You Emigrate To Australia
From Malaysia

? Yes – Many People Do Every Year!
Approximately 160,000 people migrate to Australia each year making it one of the most popular destinations in the world to emigrate to.
In fact, once your residency is granted, you get access to all these benefits…
If one person qualifies, the whole family qualifies

Full rights to live + work in Australia

Highest minimum wage in the World

Start a business + own property

Access to free public healthcare (Medicare)
Do I Qualify To Migrate To Australia?
FILL IN YOUR DETAILS BELOW FOR A FREE ASSESSMENT
But How Do I Know If I Qualify?
Australian migration can be confusing – but it doesn't have to be!
We've met over 50,000+ people like yourself and know exactly what it takes to qualify:
Under 45 years old (unless you are applying for business/ investor visa)
Occupation on Australia's skilled occupation list
65 points or more on Australia's points score
Not sure if you fulfil all these? Just fill in the form on this page and we'll do a free assessment to tell you exactly if you qualify.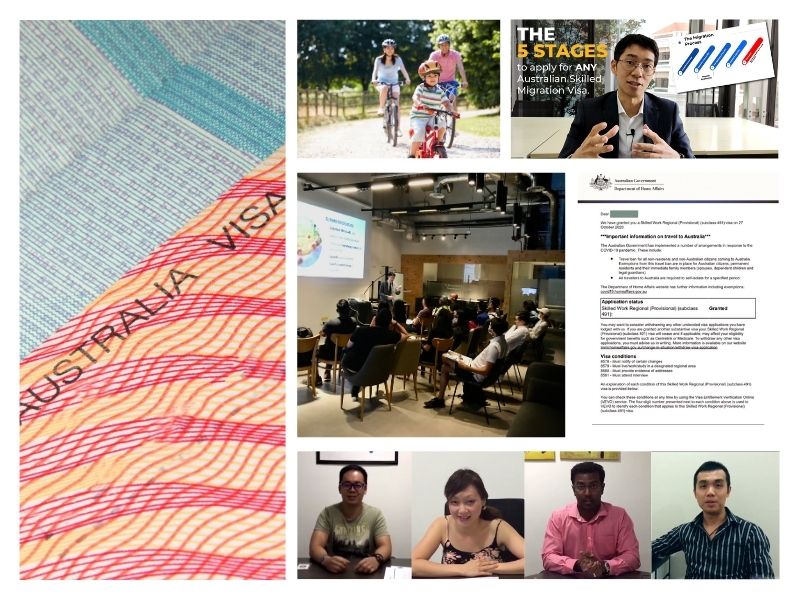 Why Austral Migration?
With over 2,000 visas granted Austral Migration remains one of the Premier Australian Immigration Law Firms In Malaysia – we provide a world-class professional service to our clients from around the world.
Our offices are made up of team members who are diverse in their skill sets, each selected to focus specifically around Australia's migration laws and regulations.
OUR ADVANTAGE:
2 Australian Immigration Lawyers is complemented with 4 Registered Migration Agents and a supporting team of consultants and operations personal.
Combined experience of over 20 Years in migration law
Multiple stages of payment

(Pay As You Go + Payment Plans)

Online Client Portal for digital collection of documents from anywhere in the world
Support during and after your visa grant