Are You Still Thinking About Emigrating To Australia?
If you've met one of our migration consultants or sat through our webinars, we would have explained every step of the skilled migration process to you.
But maybe you still have some questions on your mind but didn't get the chance to ask us…
No worries, here are the most common questions from over 50,000 assessments
What's The Difference Between Engaging Austral And Doing It Myself?
William Lee
2020-10-31T12:13:11+08:00
Most visa applications are done by people themselves and the results can be quite mixed. In some cases everything went fine and their visas were granted with no problems, but in other cases errors were made that were so serious that they would never be able to apply again.
As an Immigration Law Firm, our job is to make sure that your visa application is positioned in the best way possible by:
Getting you through the occupation assessment stage
Making sure your points score is as competitive as possible
Monitoring all the changes to the law to be able to advise you immediately if it affects you
Monitoring the states daily, because the states have to publicly disclose changes but don't have to notify you on what changes were made
We provide peace of mind and take the workload off of your shoulders so that you can continue with your day to day life while we process your visa application in the background.
Get All Your Questions Answered
FILL IN YOUR DETAILS FOR A FREE FOLLOW UP CONSULTATION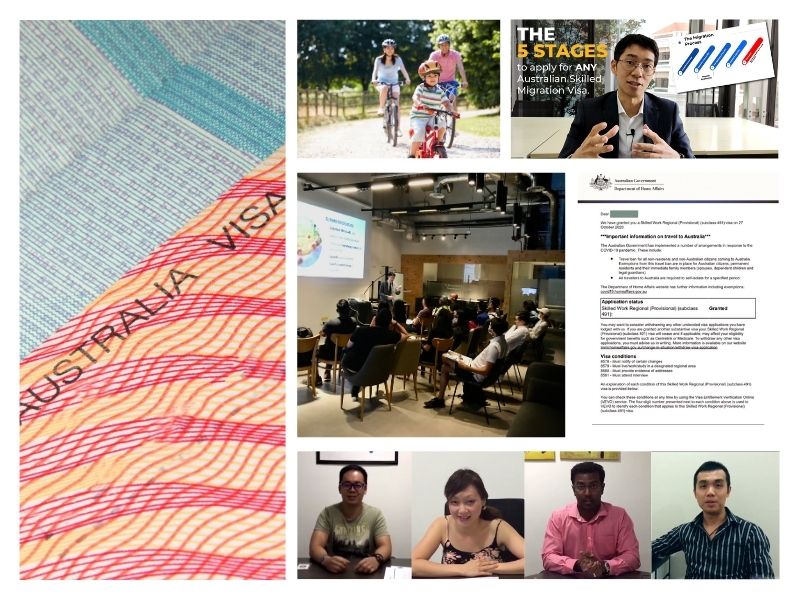 Why Austral Migration Consultancy?
With over 2,000 visas granted, Austral Migration Consultancy remains one of the premier immigration law firms – we provide a world-class professional service to our clients from around the world.
Our offices are made up of team members who are diverse in their skill sets, each selected to focus specifically around Australia's migration laws and regulations.
OUR ADVANTAGE:
2 Australian Immigration Lawyers is complemented with 4 Registered Migration Agents and a supporting team of consultants and operations personal.
Combined experience of over 20 Years in migration law
Multiple stages of payment

(Pay As You Go + Payment Plans)

Online Client Portal for digital collection of documents from anywhere in the world
Support during and after your visa grant