About Austral Migration Consultancy
There are many reasons why people want to migrate to Australia with primary factors including securing a better future for their families, greater opportunities for work and studies or maybe just to escape the hustle and bustle of city life. Migrating can be a daunting process filled with challenges and confusion.
From applying for the visa, preparing the documents, getting your new permanent residency and to actually moving to Australia, there are many steps involved in the entire process.
Austral Migration Consultancy was formed with the aim of making the migration process a smooth one from the minute a client has engaged us – at Austral we have our client's best interest in mind and act towards this at all times.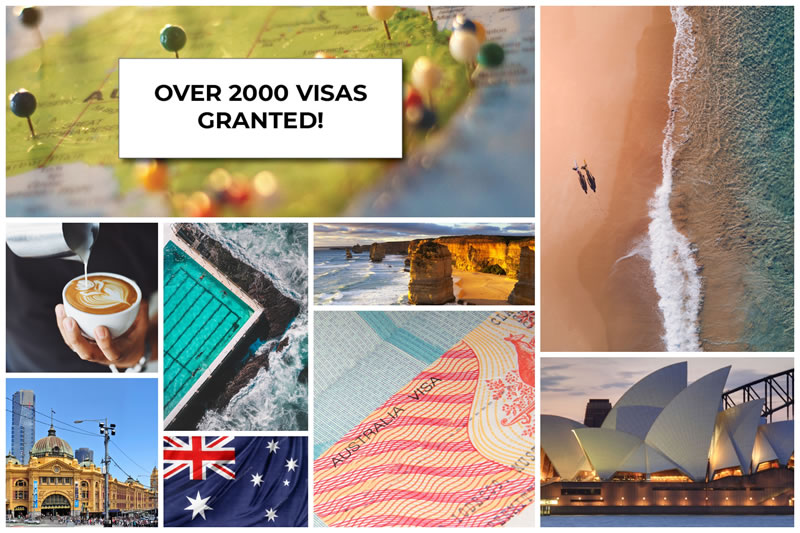 Why Austral Migration Consultancy?
With over 2000 visas granted, Austral Migration Consultancy remains one of the premier migration agencies – we provide a world-class professional service to our clients from around the world.
Our offices are made up of team members who are diverse in their skill sets, each selected to focus specifically around Australia's migration laws and regulations.
OUR ADVANTAGE:
2 Australian Immigration Lawyers is complemented with 4 Registered Migration Agents and a supporting team of consultants and operations personal.
Combined experience of over 20 Years in migration law
Multiple stages of payment

(Pay As You Go + Payment Plans)

Online Client Portal for digital collection of documents from anywhere in the world
Support during and after your visa grant – exclusive

Support Network For New Migrants
Our Services
The full details of our migration services can be found on the individual visa pages below.