One of the top questions we get from our clients working in Singapore is what's the difference between the Australian permanent residency system and Singapore's permanent residency system?
And if they want to apply for Australian permanent residency from Singapore, does it affect one or the other?
What Is Australian Permanent Residency?
A permanent resident of Australia holds a visa that allows them indefinite entry each time they enter Australia, for as long as their visa is valid.
That basically means that if you were to fly to Australia while you hold a valid visa, you could then stay in Australia for the rest of your life without having to renew anything (assuming you don't fly back out).
To fly out and return to Australia as a resident, you'll need to hold a valid travel authority.
Note you can apply for Australian permanent residence from anywhere in the world.
What Benefits Do You Get As A Permanent Resident Of Australia?
As a permanent resident of Australia, you'll get access to:
Full work rights
Live anywhere you are allowed to
Rent property
Buy property
Kids can go to school for subsidised rates from primary school through to university
Get private insurance
Access public hospitals and clinics
Free public healthcare
Certain childcare benefits
Apply for parent visas
Start a business
Apply for citizenship
In almost all cases, you would have equal rights to an Australian citizen, for example in terms of purchasing property – it doesn't matter if you are an Australian citizen or permanent resident, you can buy whatever you want.
This is also the same case in school enrollment, it's first come first served, it is not based on your citizenship status or even if you are alumni or affiliated to the school.
When it comes to applying for work, it's equal rights too – an employer can't choose to hire an Australian citizen over a permanent resident just based on nationality.
Are There Different Types Of Residency In Australia?
Besides Australian permanent residency, there is also provisional residency, this is where there are certain conditions on your visa that you have to fulfill before you can convert your visa status from provisional to permanent.
These visas included:
Business & investor visas
Regional residency visas
The main conditions of these types of visas are usually going to be staying for a certain period of time (for example 3 out of 5 years in a regional part of Australia), or in the case of business and investor visas, having to hit certain financial milestones before being able to apply for permanent residency.
Note that the conversion from provisional to permanent is not automatic, you'll have to apply for the correct permanent visa once you have fulfilled your visa conditions.
Note that the steps to apply for an Australian PR while you hold a provisional visa is very different than applying directly for permanent residency, as you would likely already be in Australia at the time.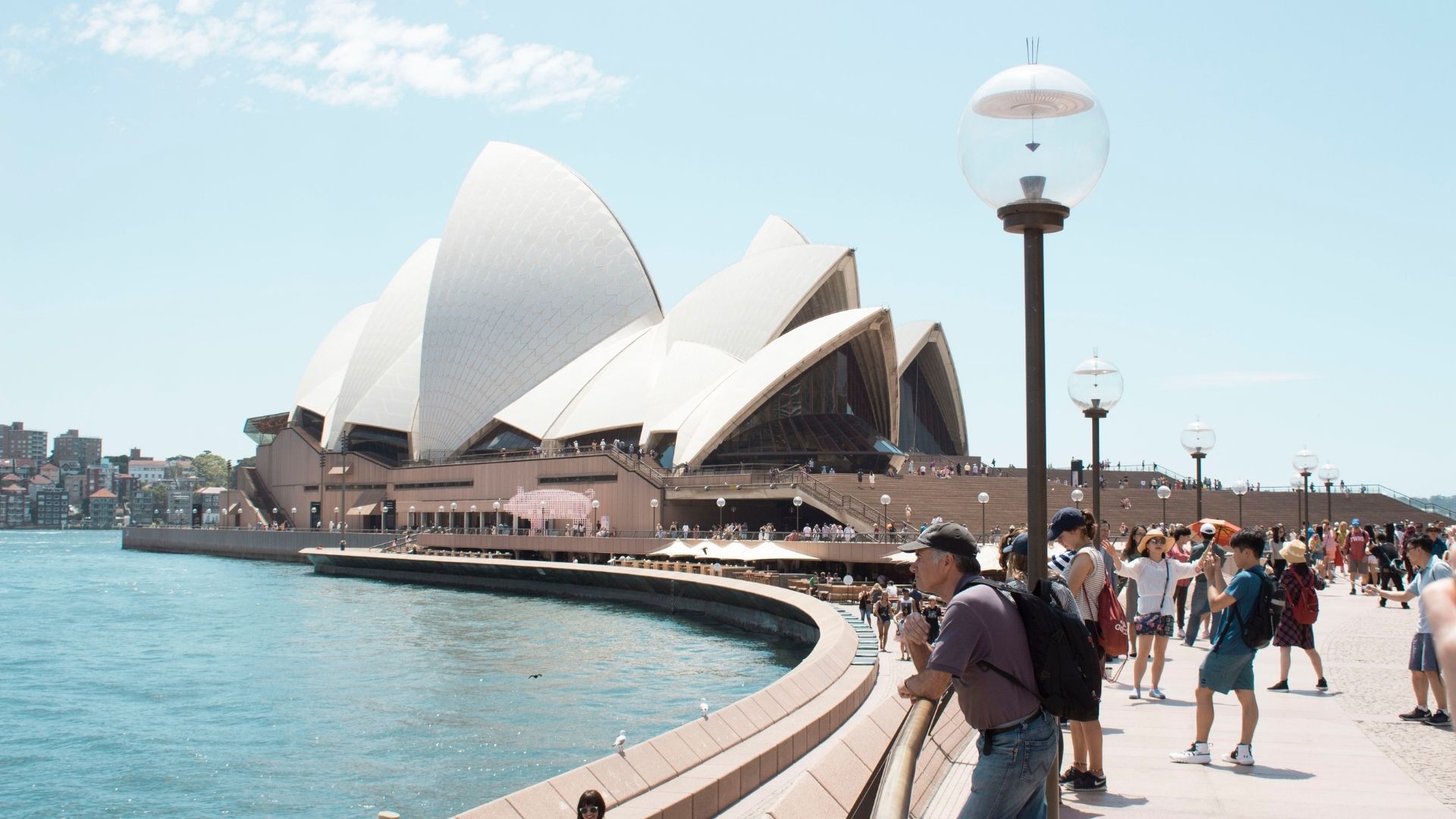 How Many People Apply For Australian PR From Singapore Each Year?
This is actually quite a hard number to quantify because if you look at the statistics provided by the Department of Home Affairs, the total number of visas granted to Singaporean citizens in 2018-2019 was over 350,000 (including new residents, students, tourists, and all other visa types). In terms of visa grants for residency, the number would be under 2,000 per year by Singaporean citizens.
However because Singapore is a hub for lots of foreign talent, the reality is that many applications from non-Singaporean citizens are made from within Singapore.
The Department of Home Affairs only keeps track based on nationality and not the location of application (although if I forced them to, they probably would have to reveal the numbers), so if you had 10,000 visas granted by foreigners who applied from Singapore, those numbers would filter back to their home country as the source country of the migrant.
How Do You Apply For Australian Permanent Residency From Singapore?
The steps for applying for Australian permanent residency from within Singapore are no different than anyone applying for the same visa from anywhere in the world.
The 5 major steps (as covered in the video below) include:
Apply for your skills assessment
Submit an Expression of Interest (EOI)
Apply for state nomination if needed
Lodge your visa after receiving an invitation to apply
Your visa is granted
What Is Singapore Permanent Residency?
Singapore permanent residency compared to Australian permanent residency is quite similar in most cases.
Wikipedia defines it as:
Permanent resident in Singapore is an immigration status in Singapore, second only in privilege to Singapore citizenship. Singapore Permanent Resident (PR) have most of the rights, privileges, obligations, and responsibilities that citizens do, including National Service obligations (waived for most adult applicants but not for their male children) and compulsory Singapore Central Provident Fund contributions.
In most cases, Singaporean permanent residency must be applied while you are in Singapore.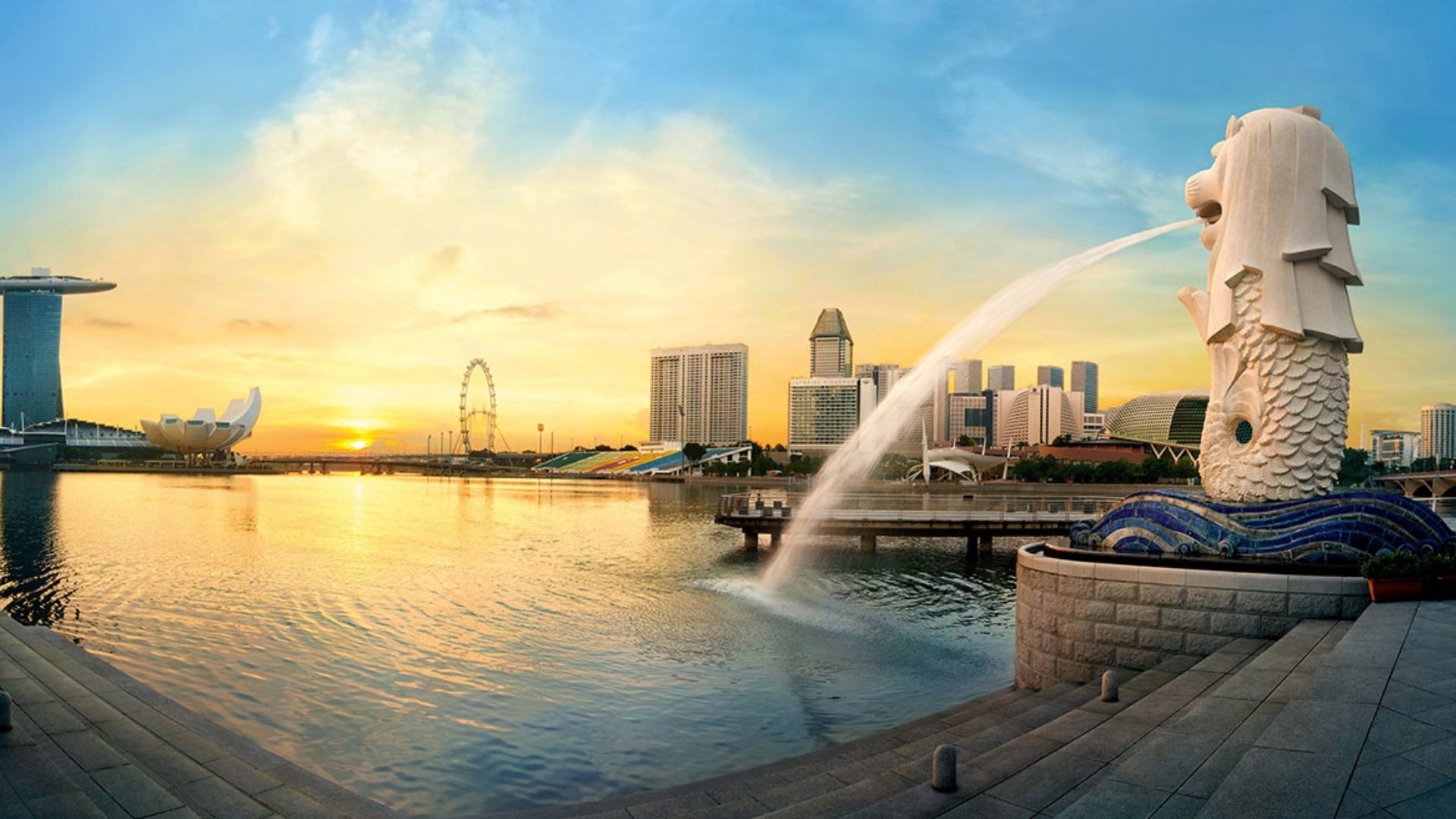 What Benefits Do You Get As A Permanent Resident Of Singapore?
As a permanent resident of Singapore, you can access:
Full work rights
Live anywhere you are allowed to
Rent property
Buy most property (approval is required for landed homes and other requirements for public housing)
Kids can go to school for subsidised rates from primary school through to university (although the fees for permanent residents are multiple folds higher than for citizens)
Get private insurance
Access public hospitals and clinics
Start a business
Apply for citizenship
Note that there are differences in what a Singaporean permanent resident and citizen have access to, most notably the ability to buy property and for entry into schools, where citizens get priority placement as well as significantly cheaper fees.
Are There Different Types Of Residency In Singapore?
No, there is only permanent residency and then various temporary employment visas.
How Do You Apply For Singapore Permanent Residency?
Outside of the scope of this article, but the details are clearly expressed on Singapore's Immigration and Checkpoint Authority's website.
There is no skills assessment or anything along those lines, as permanent residency for working professionals is purely subjective in nature, they look only at your employment status (as you need to be in Singapore in most cases), where you are from and what/where you studied.
Do I Qualify To Emigrate To Australia?
FILL IN YOUR DETAILS BELOW FOR A FREE ASSESSMENT
Sights and Sounds of Australia (Videos)
Resources
Singapore, officially the Republic of Singapore (Malay: Republik Singapura; Chinese: 新加坡共和国; Tamil: சிங்கப்பூர் குடியரசு), is an island city-state in Southeast Asia. It lies one degree (137 kilometres or 85 miles) north of the equator
, at the southern tip of the Malay Peninsula, with Indonesia's Riau Islands to the south and Peninsular Malaysia to the north. Singapore's territory consists of one main island along with 62 other islets.
Singapore consists of 63 islands, including the main island, Pulau Ujong. There are two-man-made connections to Johor, Malaysia: the Woodlands 1st Link in the north and the Tuas 2nd Link in the west. Jurong Island, Pulau Tekong, Pulau Ubin and Sentosa are the largest of Singapore's smaller islands. The highest natural point is Bukit Timah Hill at 163.63 m (537 ft).
As of mid-2018, the estimated population of Singapore was 5,638,700 people, 3,471,900 (61.6%) of whom were citizens, while the remaining 2,166,800 (38.4%) were permanent residents (522,300) or foreign students/foreign workers/dependants (1,644,500). According to the country's most recent census in 2010, nearly 23% of Singaporean residents (i.e. citizens and permanent residents) were foreign born (which means about 10% of Singapore citizens were foreign-born naturalised citizens); if non-residents were counted, nearly 43% of the total population were foreign born.
Source: Wikipedia