Australia Business Visas & Migration, Does Your Current Business Qualify?
If you are thinking about migrating to Australia using the business visa pathway, know that the Australian government welcomes business owners who want to start or move their businesses to Australia.
This pathway is for existing business owners who want to settle in Australia with their family and continue business ownership.
From property development, trading, FnB, retail and more – there are countless opportunities for the savvy business professional.
You need to know if your current business qualifies – and what you will need to do in Australia once you get your visa.
That's where Austral comes in. We have facilitated business owners from around the world in applying for their business visas.
If you think you qualify, read below for specific financial criteria…
How Do I Qualify For A Business Visa?
You may qualify for this visa type if you fulfil the following four criteria:
Your business is at least 2 years old
You own at least 30% (private company) or 10% (public listed) of the business
The minimum sales/ revenue is equivalent to at least AUD750k/ year for 2 years
Your business + personal

net assets

is equivalent to at least AUD1.25m
It doesn't matter where your net assets are in the world or where your business operates – the Australian government will assess you equally and fairly.
I Would Like To Find Out More About Business Migration
FILL IN YOUR DETAILS BELOW TO GET A FREE BUSINESS CONSULTATION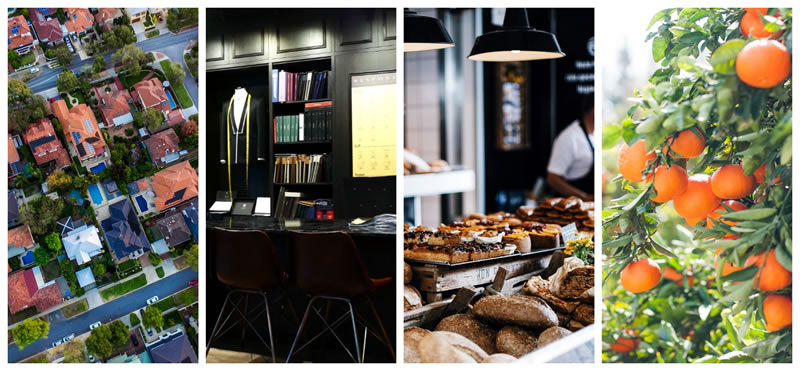 What Type Of Business Can I Start In Australia?
Our clients have been involved in many types of businesses across Australia, they include some of the following:
A commercial property project in Western Australia that has attracted major tenants
Residential property development in Perth
Exporting of fresh fruits and vegetables from South Australia
Bespoked men and women's tailoring retail outlet in Brisbane
Residential property development in Melbourne
In many cases we helped them connect with the right people to get their business ambitions in place and running.
The Main Australian Business Visa Types/ Subclasses
As an Australian business visa applicant, you have access to 2 main visa subclasses – note that all business visas are state sponsored. We have summarised them in the tables below.
BUSINESS INNOVATION AND INVESTMENT (PROVISIONAL) (SUBCLASS 188) – BUSINESS INNOVATION STREAM
Suitable for applicants with an overall successful business career and with a genuine and realistic commitment to be involved as an owner of a new or existing business in Australia.
Business requirements:
Revenue/ Sales: AUD$750,000/ year (or equivalent)

Personal/ Business Net Assets: AUD$1,250,000 (or equivalent)
Points Test: 65 points
This visa is valid for 5 years*. You and your family can live in Australia during this period. Upon fulfilling certain criteria within this period you can convert it to permanent residency.
*A further extension may be possible once this visa has been granted
BUSINESS TALENT (PERMANENT) (SUBCLASS 132) – SIGNIFICANT BUSINESS HISTORY STREAM
Suitable for applicants who are high-caliber business owners wanting to enter into business in Australia (new or existing).
Subclass 132A Business Visa Requirements:
Revenue/ Sales: AUD$3,000,000/ year (or equivalent)
Personal/ Business Net Assets: AUD$1,500,000 (or equivalent) – [AUD400,000 must be net business assets]
This visa is for Permanent Residency.
[This visa is no longer available as of 1 July 2021]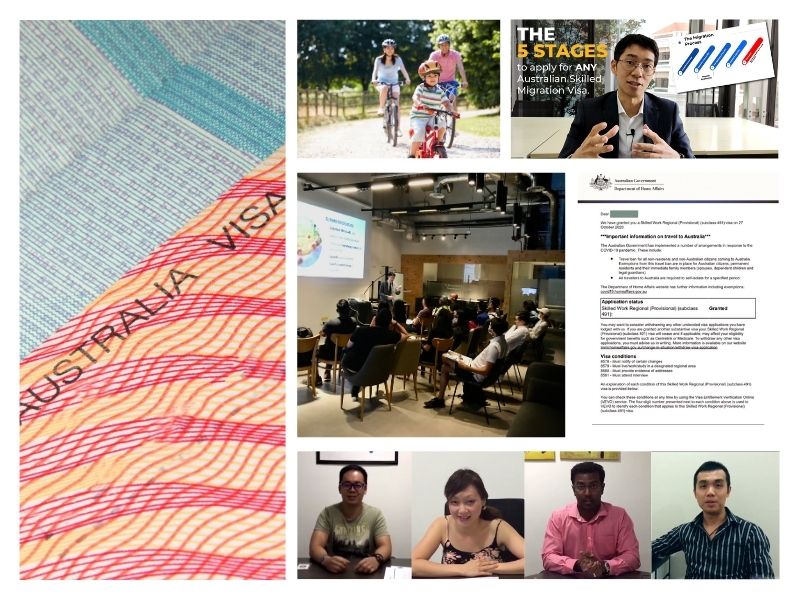 Why Austral Migration?
With over 2,000 visas granted Austral Migration remains one of the Premier Australian Immigration Law Firms – we provide a world-class professional service to our clients from around the world.
Our offices are made up of team members who are diverse in their skill sets, each selected to focus specifically around Australia's migration laws and regulations.
OUR ADVANTAGE:
2 Australian Immigration Lawyers is complemented with 2 Registered Migration Agents and a supporting team of consultants and operations personal.
Combined experience of over 20 Years in migration law
Multiple stages of payment

(Pay As You Go + Payment Plans)

Online Client Portal for digital collection of documents from anywhere in the world
Support during and after your visa grant
ADDITIONALLY:
Professional business eligibility advisory
Business visa application and processing
Project recommendations for visa conditions
Business matching
Tax, corporate secretary, legal advisory supplier recommendations
How Can Austral Help You Get Your Business Visa?
Here at Austral Migration Consultancy, we have surrounded ourselves with experienced people who are knowledgeable in business operations, finance, law and planning which helps us advise our clients on how to best apply for a business or investor migration visa.
Our management team itself consists of individuals who practised in Australian business law, worked in the Australian property sector and have owned and sold businesses in Australia in the past.
With their combined experience, we take the load off of you so that you can focus on running your business while we do the leg work and focus on getting you your business visa and ultimately your permanent residency.
FEATURED BUSINESS MIGRATION CLIENT
Ian is the owner of one of South East Asia's renowned bespoked tailoring companies and he wanted to expand his business to Brisbane in Australia.
We visited Ian at his outlet in Brisbane to film this video about his decision making process and how he is enjoying his new found life.