Can You Apply For Australian Permanent Residency (PR)
From Malaysia

? Yes – Many People Do Every Year!
Applying for Australian permanent residency from Malaysia has been popular for the last 30-40 years, making it one of the top source countries in the world for new migrants into Australia!
Anywhere from 120,000 – 160,000 people emigrate to Australia each year, with thousands of those people applying from within Malaysia.
The main reasons they choose Australia as their new home include:
Only one person in the family needs to qualify for migration

Wanting to live and work in Australia

Fair pay and high minimum wages

More space to build a house, more options to start a business

Free public healthcare (Medicare)
Do I Qualify To Migrate To Australia?
FILL IN YOUR DETAILS BELOW FOR A FREE ASSESSMENT
How Do I Know If I Qualify For An Australian PR From Malaysia?
It does not need to be confusing applying for an Australian PR – as one of the top Australian law firms in Malaysia, this is what you need to know to qualify:
Below 45 years old (unless you are applying for a business/ investor visa)
Have an occupation on Australia's skilled list
A skilled points score of 65 and above
If you are not sure if you qualify, don't worry we can do a free assessment for you – just fill in your details using the button below.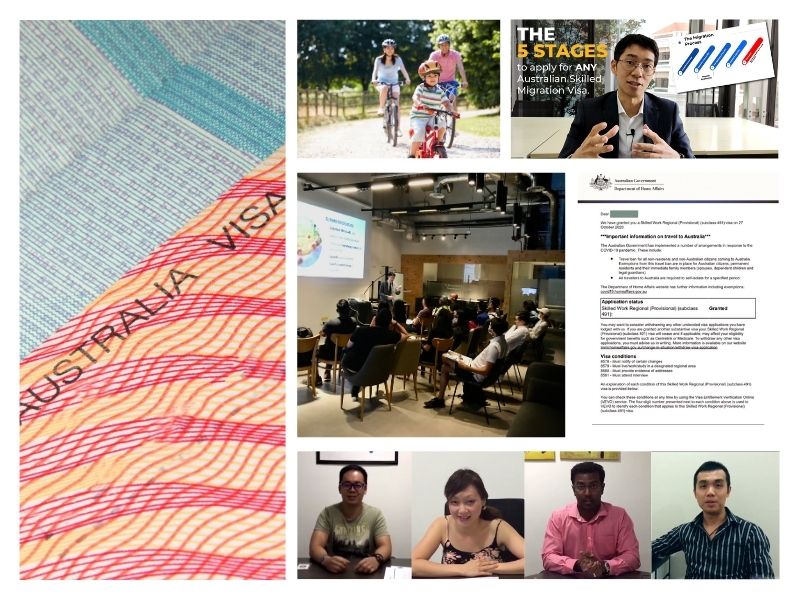 How Does Austral Migration Help With Australian Permanent Residency Visas?
As one of the Premier Australian Immigration Law Firms in Malaysia – we have overseen over 2,000 visas granted through a world-class professional service to our clients in Malaysia and around the world.
Our team is diverse and highly qualified, amongst the most qualified in Malaysia and South East Asia.
OUR ADVANTAGE:
2 Australian Immigration Lawyers plus 3 MARA Registered Migration Agents and a dedicated operations team
Combined experience of more than 20 Years in migration regulations + law
Staged payment

(Pay As You Go + Payment Plans)

Online Client Management for digital collection of documents using cutting-edge technology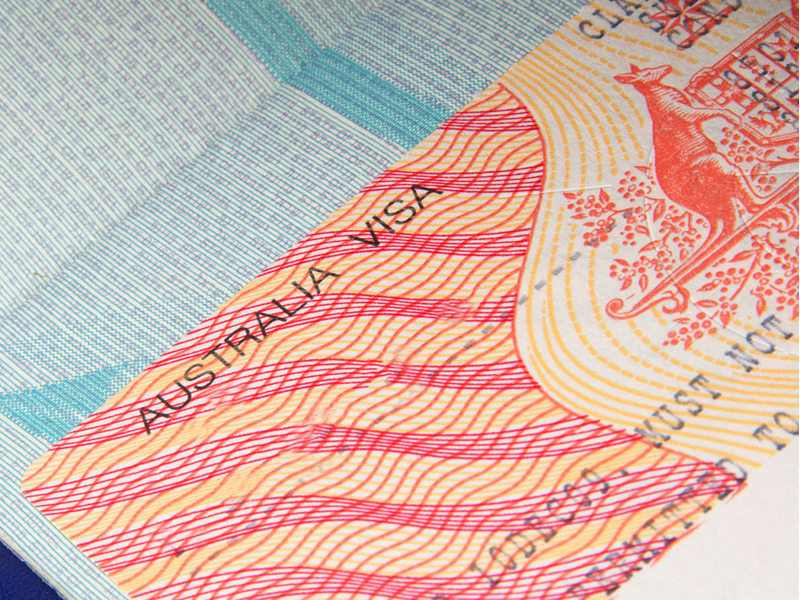 What Visas Are The Most Popular From Malaysia?
Most people apply for the skilled migration program, which is made up of 4 visas:
Subclass 188 (Investor/Business – State Application)
Subclass 189 (Occupation Based – Federal Application)
Subclass 190 (Occupation Based – State Application)
Subclass 491 (Occupation Based – State Application)
Subclass 858 (Global Talent Visa – Federal Application)
Note that Australia's work visa system is not easy to apply for – so most visa applications from outside of Australia happen using one of the visas above. There are quite a few steps to apply for Australian PR from Malaysia and we are experienced in each and every one of them.
Other visas popular in Malaysia include partner visas and resident return visa applications, but the 5 visas above make up the bulk of our visa grants.
Do I Need To Apply From The Australian High Commission In Malaysia?
Almost all applications are done online, which is how we apply for our clients – you do not need to go to the High Commission of Australia!
You may need to go to a visa application centre once your visa is about to be granted, to do biometrics (thumbprints & photo), but that's it.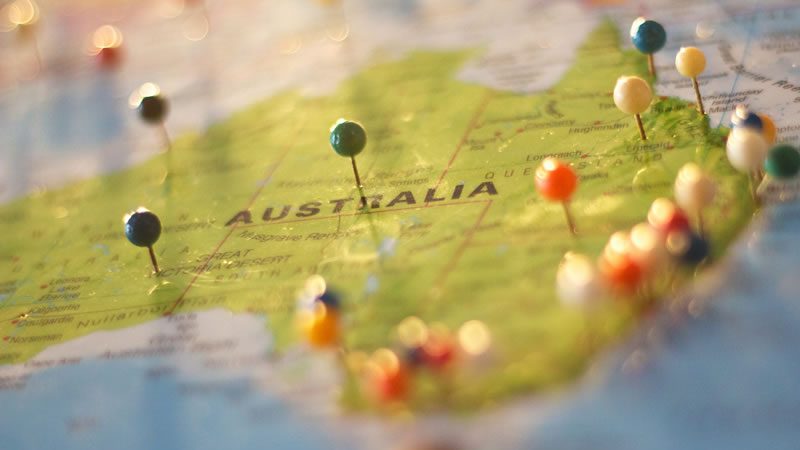 How Many Points Do I Need To Apply For Australian PR?
You will need to score 65 points on a skilled points test to qualify to apply for an Australian residency.
This is calculated from:
Your Age
Highest Academic Qualifications
English Ability
Your Work Experience
Spouse English/Skills
Other Miscellaneous Points
State Points
We notice that most people calculate their score wrong!
Without hitting the minimum points score, you would not legally be allowed to apply.

Let us calculate your points score to make sure it is done correct by filling in the form on this page.
What Are The Main Benefits Of Having An Australian PR?
We've talked to thousands of people over the last 10 years and the 5 main benefits they mostly talk about include:
1) Medicare (Free Public Healthcare)
2) Subsidised Education System
3) Australian Community & Cities
4) Food, Agriculture
5) Work + Life Balance
We created a video on this below.
Do You Have An Australian Migration Agency Office In Malaysia?
Yes we have 2 offices which you can contact below.
Address: A-02-3A, Empire Office Tower, Jalan SS16/1, Subang Jaya, 47500, Selangor, Malaysia.
Telephone: +603-5613 2800
Opening hours: 8am – 5pm (Monday – Friday), 9am – 6pm (Saturdays).
Address: Lot 9.08.00, Level 9, Pavilion Kuala Lumpur, (Retail Office Block), No. 168, Jalan Bukit Bintang, 55100, Kuala Lumpur, Malaysia
Telephone: +603-2110 2219
Opening hours: 9am – 6pm (Tuesday – Saturday)
Sights and Sounds of Australia (Videos)
Resources
Malaysia (/məˈleɪziə, -ʒə/ (About this soundlisten) mə-LAY-zee-ə, -⁠zhə; Malay: [məlejsiə]) is a country in Southeast Asia. The federal constitutional monarchy consists of thirteen states and three federal territories, separated by the South China Sea into two regions, Peninsular Malaysia and Borneo's East Malaysia. Peninsular Malaysia shares a land and maritime border with Thailand and maritime borders with Singapore, Vietnam, and Indonesia. East Malaysia shares land and maritime borders with Brunei and Indonesia and a maritime border with the Philippines and Vietnam. Kuala Lumpur is the national capital and largest city while Putrajaya is the seat of the federal government. With a population of over 32 million, Malaysia is the world's 43rd-most populous country. The southernmost point of continental Eurasia is in Tanjung Piai. In the tropics, Malaysia is one of 17 megadiverse countries, home to a number of endemic species.