Can You Apply For Australian Permanent Residency (PR)
From Singapore

? Yes – Many People Do Every Year!
Applying for Australian permanent residency from Singapore and around the world is very popular!
In fact, approximately 160,000 people emigrate to Australia each year – making it one of the top migration destinations in the world.
One of the main reasons could be because getting Australian PR has multiple benefits:
If one person can qualify, so does the entire family

Live + work across multiple parts of Australia

One of the highest minimum wages in the World

Buy a house, start a business

Free public healthcare (Medicare)
Do I Qualify To Migrate To Australia?
FILL IN YOUR DETAILS BELOW FOR A FREE ASSESSMENT
How Do I Know If I Qualify For An Australian PR From Singapore?
Applying For an Australian PR can be confusing – but is shouldn't be!
As one of the top Australian law firms in Singapore, we know what it takes to qualify:
Under 45 years old (unless you are applying for business/ investor visa)
Occupation on Australia's skilled occupation list
65 points or more on Australia's points score
Not sure if this means you? That's ok we can do an initial visa consultation for you for free!
Just fill in your details by clicking the button below.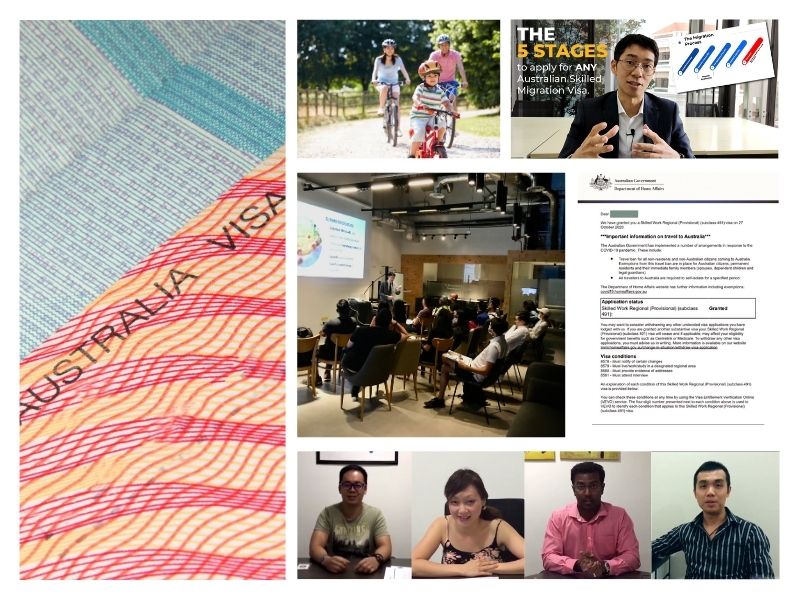 How Does Austral Migration Help With Australian PR Applications?
With over 2,000 visas granted Austral Migration remains one of the Premier Australian Immigration Law Firms In Singapore – we provide a world-class professional service to our clients from around the world.
Our offices are made up of team members who are diverse in their skill sets, each selected to focus specifically around Australia's migration laws and regulations.
OUR ADVANTAGE:
2 Australian Immigration Lawyers is complemented with 4 MARA Registered Migration Agents and a supporting team of consultants and operations personal.
Combined experience of over 20 Years in migration law
Multiple stages of payment

(Pay As You Go + Payment Plans)

Online Client Portal for digital collection of documents from anywhere in the world
Support during and after your visa grant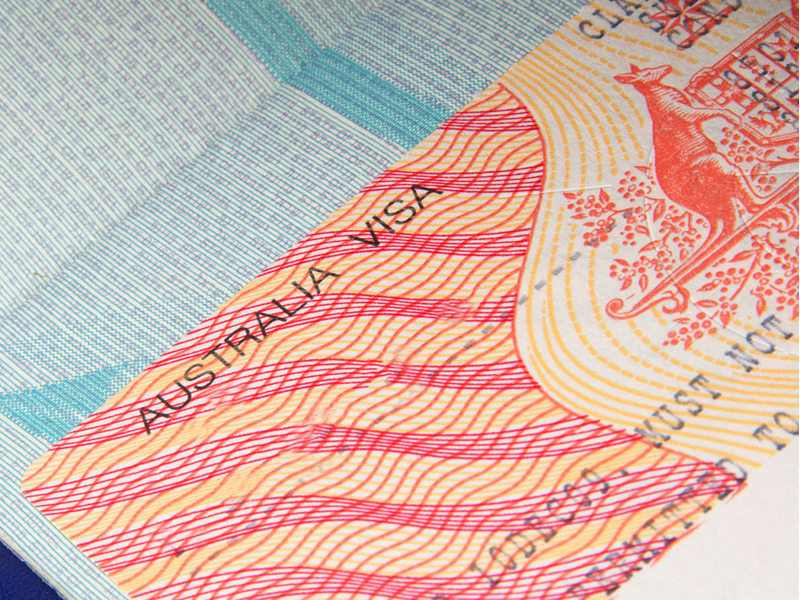 What Australian Visas Are Popular From Singapore?
Most people apply for the skilled migration program, which is made up of 4 visas:
Subclass 189 (Occupation Based – Federal Application)
Subclass 190 (Occupation Based – State Application)
Subclass 491 (Occupation Based – State Application)
Subclass 188 (Investor/Business – State Application)
A lot of people ask us about Australia's work visa system, however note that unlike Singapore, Australia's work visa application process is long and difficult – it is not the most practical way to get to Australia.
Other visas we typically apply for include partner visa and resident return visa applications, but the 4 visas make up the bulk of our visa grants.
Do I Need To Apply From The Australian High Commission In Singapore?
No you don't – we apply for Australian PR on behalf of our clients completely digitally and online. No physical documents need to be sent to Australia anymore.
You may need to go to a visa application centre near the end of the process to get biometrics (photo & thumbprints) taken – but this is only needed once.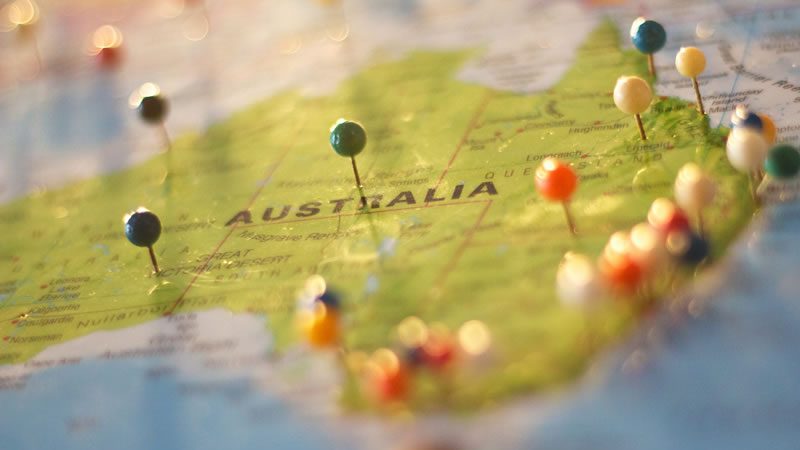 Does Australia Require Points For PR? If So, How Many Points Do I Need?
There is a minimum score for an Australian PR points test of 65 points.
This is calculated from multiple factors, including:
Age
Academic Qualifications
English Ability
Work Experience
Spouse Points
Bonus Points
State Awarded Points
Without hitting the minimum points score, you would not legally be allowed to apply.
We notice that most people calculate their score wrong!
If you would like us to calculate your Australian PR points score for you, click the button below and leave us your details.
What Are The Main Benefits Of Having An Australian PR?
We've mentioned some above, but from over 50,000 migration assessments over the years and from thousands of clients, these are the Top 5 that they always mention.
1) Free Public Healthcare (Medicare)
2) Good Quality, Subsidised Education System
3) Living In Australian Cities
4) Food & Beverage
5) Work & Life Balance
We created a video on this in summary which you can watch below.
I Want To Apply For An Australia PR From Singapre – Do You Have An Agency Office In Here?
Yes, you can get in touch with our Singapore office at the contact details below:
High Street Centre, #19-01,
1 North Bridge Road,
Singapore, 179094.
Phone: +65 6904 0026
Sights and Sounds of Australia (Videos)
Resources
Singapore, officially the Republic of Singapore (Malay: Republik Singapura; Chinese: 新加坡共和国; Tamil: சிங்கப்பூர் குடியரசு), is an island city-state in Southeast Asia. It lies one degree (137 kilometres or 85 miles) north of the equator, at the southern tip of the Malay Peninsula, with Indonesia's Riau Islands to the south and Peninsular Malaysia to the north. Singapore's territory consists of one main island along with 62 other islets.
Singapore consists of 63 islands, including the main island, Pulau Ujong. There are two-man-made connections to Johor, Malaysia: the Woodlands 1st Link in the north and the Tuas 2nd Link in the west. Jurong Island, Pulau Tekong, Pulau Ubin and Sentosa are the largest of Singapore's smaller islands. The highest natural point is Bukit Timah Hill at 163.63 m (537 ft).
As of mid-2018, the estimated population of Singapore was 5,638,700 people, 3,471,900 (61.6%) of whom were citizens, while the remaining 2,166,800 (38.4%) were permanent residents (522,300) or foreign students/foreign workers/dependants (1,644,500). According to the country's most recent census in 2010, nearly 23% of Singaporean residents (i.e. citizens and permanent residents) were foreign born (which means about 10% of Singapore citizens were foreign-born naturalised citizens); if non-residents were counted, nearly 43% of the total population were foreign born.
Source: Wikipedia