The Skilled Work Regional (Provisional) (Class PE) (Subclass 491) a.k.a Subclass 491 is the latest visa to be added to the skilled migration program.
It replaces the previous version of the regional skilled migration program – or the older subclass 489 visa.
Introduced on 16th November 2019 by the federal government to encourage immigration to regional parts of Australia that are looking for economic and population growth.
This visa, similar to the subclass 190 visa, is a state nominated visa, which means it requires you to fulfil both federal requirements and state requirements to get selected.
Every occupation in every state has specific requirements for you to get selected, so monitoring of changes is key!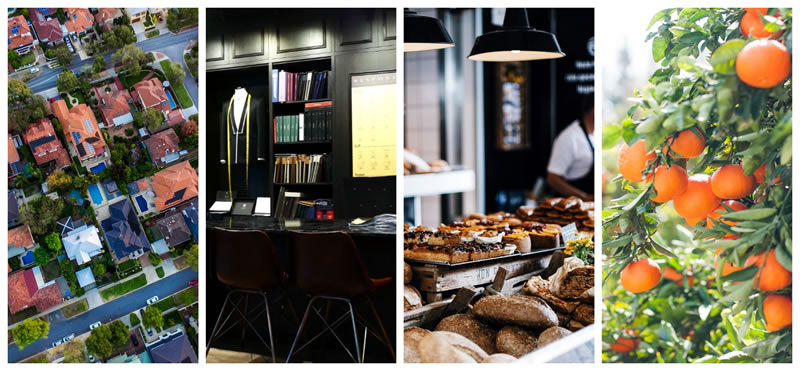 Why The Push For Regional Migration?
The Department of Home Affairs (DHA) have explained the move by saying:
"The Australian Government is committed to supporting migrants to settle in regional areas.
The Australian Government has announced changes to our immigration program to strengthen our economy and boost our regional areas.
The Australian Government works closely with state, territory and local governments, and local communities, to attract migrants to regional areas. Skilled migrants settling in regional Australia have a diverse range of available occupations to match their experience, skills and qualifications."
In other words, the regional states of Australia are trying to fill occupation gaps in their economy – jobs that they can't easily fill with locals.
What areas are considered regional in Australia?

The areas were realigned on November 16th 2019 and now the whole of Australia is considered regional except Brisbane, Melbourne and Sydney.
That means these major cities are now considered regional centres:
Perth

Adelaide

Canberra

Newcastle

Wollongong

Gold Coast

Darwin

Geelong

Tasmania
If you've never been to Australia before, or if you aren't aware of the populations of these cities, Perth and Adelaide combined have a population of almost 3 million people!
These are major cities with good schools, economies and property markets – but not enough people to fill jobs.
Are There Any Benefits To This New Regional Program?
Yes – to entice people to choose regional cities, the DHA have added some very attractive benefits:
Medicare access – this is Australia's public health care system, which is free to citizens and permanent residents. They extended this to subclass 491 holders as well, which means you can go to a public hospital or clinic for free.
Bonus points – you now get 15 points (instead of 10 points) added to your skilled points score for choosing the subclass 491.

More cities to live in which we covered earlier

If you studied in any of these new regional areas for 2 years, you can get 5 additional points added to your score

This visa is fast tracked if you are selected – most skilled migration visas take 4-8 months from the time of invitation to being granted, however the subclass 491 can be granted in less than 60 days!
That Sounds Great! How Do I Qualify For This Visa?
Below we have listed the primary criteria for the grant of this visa. As normal for our in-depth articles, we have simplified the legislation to make it easier to understand.
A

positive skill assessment

for an occupation that is on the

Medium and Long Term Strategic Skills List (MLTSSL)

,

Short Term Skilled Occupation List

or

Regional Occupation List (ROL)

–

Migration Regulations 1994 (CTH) Sch 1 Item 1241 4 (4)

Meet or surpass the minimum

English language requirement

–

Migration Regulations 1994 (CTH) Sch 2 reg 491.215

You must be

nominated

by a State or Territory government agency –

Migration Regulations 1994 (CTH) Sch 1 Item 1241 4

(5)

Receive an

invitation to apply

from the Department –

Migration Regulations 1994 (CTH) Sch 2 reg 491.213

Have at least

65 points

in your skilled points test –

Migration Regulations 1994 (CTH) Sch 2 reg 491.216 (1)
Let's go through some of these below.
Which Occupation List Can You Be On?
We've gone through this before in our previous post, but in short, you can access:
Basically all 3 lists of the skilled migration program – refer to the links mentioned above and you'll see what occupations are available.
If you are not sure how to choose your occupation, please click the previous post link above for a quick explanation.
The English Language Requirement
The English language requirement remains unchanged for this visa, which is the same requirement for the subclass 190 and 189 visas as well.
You need to have 'competent' English language ability which is satisfied if you have:
An IELTS test score of at least 6 in each of the four test components of speaking, reading, writing and listening; or

An OET test score of at least B in each of the four test components of speaking, reading, writing and listening; or

A TOEFL iBT test score with at least the following scores in the four test components: 18 for speaking, 13 for reading, 21 for writing and 12 for listening; or

A PTE Academic test score of at least 50 in each of the four test components of speaking, reading, writing and listening; or

If you hold a passport from the United Kingdom, the United States, Canada, Ireland of New Zealand
However it is good to get some points for your English language in the skilled points test. Proficient English for example would get you 10 points instead of 0 (that you would get for the scores listed above).
Nomination From a State or Territory Government
Just like the subclass 190, you will require a state to nominate your application before you can progress to the next stage of the process.
Every state has a different set of requirements to decide whether an applicant meets the minimum criteria.
Regardless of which state nominates you
, the regions where you can stay are only the regional ones I mentioned above.
Invitation To Apply
This happens only after a state has nominated you – without the nomination you can't proceed to this stage.
We'll cover this a bit more later on.
Under 45 Years Old
Self explanatory – but please note that this age limit exists up to the point you receive your invitation to apply.
That means if you haven't received an invitation to apply from the federal government by your 45th birthday, your application lapses and is removed from the pool as you no longer qualify for skilled migration.
The 65 Points Requirement
No change from the previous visas, however if you opt for the subclass 491, you get a significant 15 points boost to your total points score.
That means whatever you score from the below will now be increased by 15 points.
Notable changes to the points score that happened on November 16th 2019 include:
10 points for studying a masters in STEM (by research) in Australia (2 years study)

5 points for your partner having competent English

10 points for your partner's skills (can't combine with the point above)

10 points for being single

10 points for having an Australian citizen/ permanent resident spouse/ partner
Relevant factor (at the time of invitation)
Category
Points
Age
18–24 (inclusive)
25–32 (inclusive)
33–39 (inclusive)
40–44 (inclusive)
25
30
25
15
English language ability
Competent English — IELTS 6 / PTE 50
Proficient English — IELTS 7 / PTE 65
Superior English — IELTS 8 / PTE 79
0
10
20
Skilled employment (outside Australia)
At least three but less than five years
At least five but less than eight years
At least eight and up to 10 years
5
10
15
Skilled employment (in Australia)
At least one but less than three years
At least three but less than five years
At least five but less than eight years
At least eight and up to 10 years
5
10
15
20
Educational qualifications


Doctorate/ PHD
Bachelor/ Masters degree
Diploma
20
15
10
Australian study requirement
One or more degrees, diplomas or trade qualifications awarded by an Australian educational institution and meet the Australian Study Requirement
5
Other factors
Credentialled community language qualifications
Study in regional Australia or a low population growth metropolitan area (excluding distance education)
Partner skill qualifications
Professional Year in Australia for at least 12 months in the four years before the day you were invited
Australian Masters in STEM (2 years study)
Partner's English
Single applicant
5
5

10
5
10
5
10
Please see some explanatory notes below on some of the key items in the table above.
Continued below…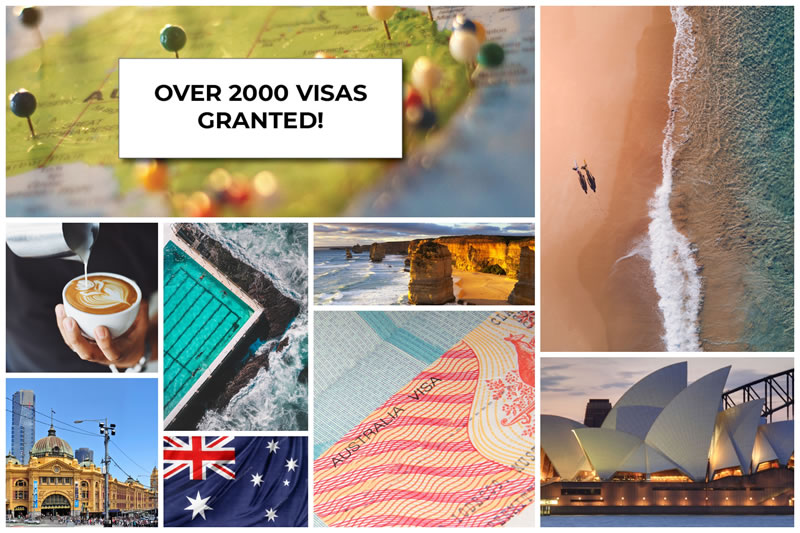 Get Your Application Started With A Migration Expert.
With over 2000 visas granted, Austral Migration Consultancy remains one of the premier migration agencies – we provide a world-class professional service to our clients from around the world.
2 Australian Immigration Lawyer is complemented with 4 Registered Migration Agents and a supporting team of consultants and operations personal.
Combined experience of over 20 Years in migration law
Multiple stages of payment

(Pay As You Go + Payment Plans)

Online Client Portal for digital collection of documents from anywhere in the world
Support during and after your visa grant – exclusive

Support Network For New Migrants
Work experience
You must have worked at least 20 hours of paid work per week and in your nominated skilled occupation, or a closely related occupation.

The work must be paid – it cannot be voluntary work.

You can only count 'skilled' employment, that is it the work was undertaken after the applicant meets at least the entry level requirements as set by the relevant assessing authority for that occupation.

The date on which an applicant becomes 'skilled' may be different from the date that an assessing authority finds that the person meets their requirement for a suitable skills assessment. For example, an assessing authority may issue a suitable skill assessment on the basis of attainment of a tertiary qualification but may require a period of post qualification work experience before considering an applicant 'skilled' for the purpose of employment points.
Educational qualifications
If you hold multiple recognised qualifications, you can only count points for one of your recognised qualifications (e.g. if you have completed a Bachelor degree and a Diploma degree, you can receive points for the Bachelor degree only).

Your relevant skills assessment body will generally determine whether any qualifications earned outside Australia are of a standard that is comparable to the relevant Australian qualification.

You may be able to receive points for a qualification that is not related to your nominated occupation.
Australian study requirements
This means you have been awarded one or more degrees, diplomas or trade qualifications through a course or courses taken at an Australian educational institution.
Your course or courses must:
be registered through the Commonwealth Register of Institutions and Course for Overseas Students (CRICOS)

have been successfully completed

have resulted in you receiving a degree, diploma or trade qualification

have been completed in a total of at least 16 calendar months

have been completed as a result of at least two academic years of study

have had all instruction in English

have been completed while you were physically in Australia

have been completed while you held a visa authorising you to study in Australia

be counted only once towards the Australian study requirement. Any failed course subject cannot be counted towards the Australian Study Requirement
Two academic years of study is defined as 92 weeks of study in a course or courses registered by CRICOS.
You will have to fulfil the above to meet the minimum requirements.
The Subclass 491 Process – Stage By Stage
The visa process is identical to the stages used by the subclass 190 visa and can be seen below.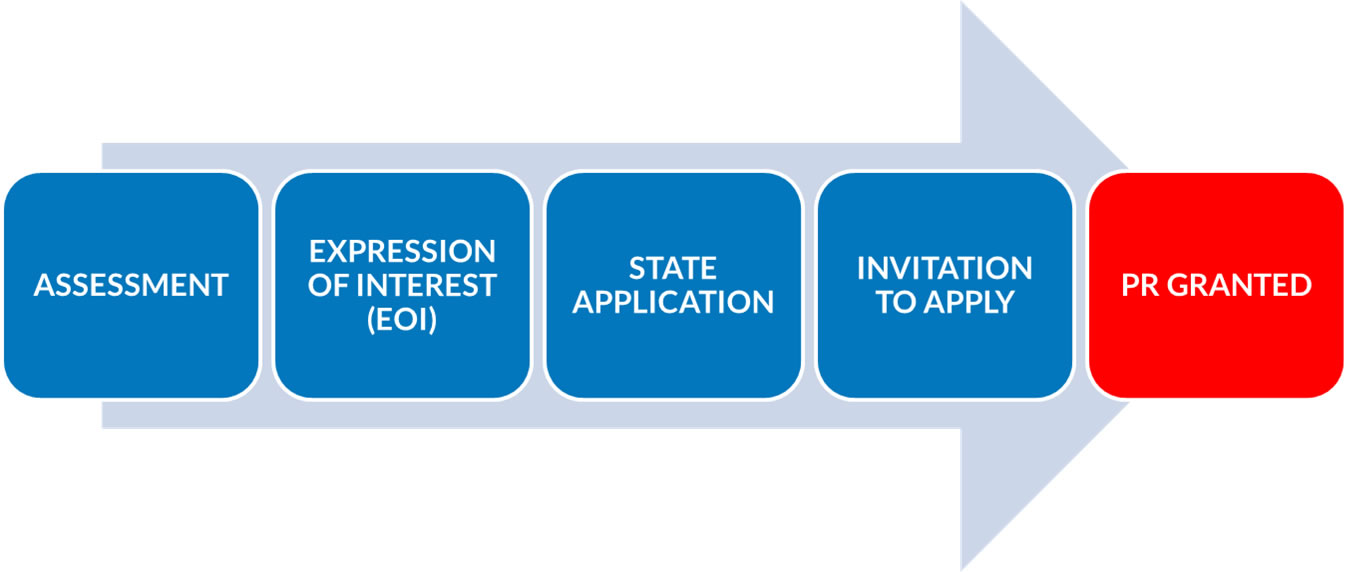 The 5 stages for the subclass 491 application are:
Occupation assessment

Expression of Interest (EOI) submission

State application

Receiving an Invitation to Apply (ITA)

Your visa being granted
Each stage must be completed before the next stage is available.
If you don't make it past any stage, your application stops there…
I would recommend you jump over to the subclass 190 explanation for these stages then jump back here, as the information is the same.
How Long Does It Take To Get Selected?
Skilled migration is still a points test competition in some ways – the fact that you get a 15 point boost for the subclass 491 visa itself, as well as the other ways of improving your score, it all helps.
The more in demand the application, typically the faster it is to get selected.
Typically selection takes anywhere from 3-12 months but depending on which state you are applying to, this timeline can drop as well.
The factors that make up the timeline includes:
Your total points score

If your occupation is 'open' for any states

Have you met all the state requirements (these vary from state to state)

How high demand your occupation is in the state
Once I Get Selected – How Long Does It Take For My Visa To Be Granted?
Since the regional parts of Australia are in more urgent need of skilled people, we've seen indications that the Department of Home Affairs is processing the final stage of the visa within 3 months or less, however this is subject to change.
In perspective, the subclass 189 and 190 visas at the same stage of the process can take up to 8 months to approve.
Visa Conditions
Take into account that the next stage of this process would be to fulfil all your visa conditions, after which you can apply for the subclass 191 visa (not yet available as it starts in 2022) – this is a permanent residency visa.
With the subclass 491 visa, you'll need to fulfil the following criteria to qualify for the subclass 191:
Live and work in a regional part of Australia for

3 out of 5

years

Work full time during this period

Earn a taxable income of AUD$53,900 per year
Do I Qualify To Migrate To Australia?
FILL IN YOUR DETAILS BELOW FOR A FREE ASSESSMENT
Frequently Asked Questions