Update (30/10/2017): This pre launch promotion has ended, however please get in contact with us to get a free consultation on migrating to Australia through our Singapore office.
Thinking of migrating to Australia from Singapore? Australia is a very popular destination for Singaporeans, with an average of 300,000 Singaporeans arriving in Australia in any given year to study, work and for some, to live.
With a substantial amount of our clients currently based in Singapore, we are happy to announce the establishment of our Singapore office to better service our clients in the region.
In conjunction with our opening, we are having a prelaunch event in September are are introducing our early bird offer below.
Discount off our service fees

Consultations will be held on 30 September – 1 October 2017

Speak directly to an Australian Migration Agent
You will also get the chance to ask questions about sitting your IELTS, moving to Australia, education, health care and buying property from someone who has done all of it as a new migrant.
Places are limited and are on a first come first served basis, if you would like to book yourself a place, please fill in the form below.
Please fill in your details below to book your consultation.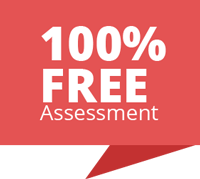 Does my occupation qualify me for skilled migration?
The best way to check if you may qualify for a skilled migration visa would be to have a look through the 2 lists shown below.
Short-term Skilled Occupation List (STSOL)
If your occupation is on the list then we can assess if you could achieve the required points needed to apply.
What does being an Australian permanent resident allow you to do?
All permanent residents to Australia are allowed to:
Enrol in Medicare for subsidzed or free medical treatments and certain subsidized medication
Send their children to public education at a subsidized or free rate
Buy second hand property, i.e. a subsale home
Qualify for certain social security benefits
Apply for bank loans
Apply for a first home owner's grant
Buy businesses and commercial property
Start a business

And a lot more!