Thinking of Migrating to Australia From The United Kingdom? Read This First.
Australia has always been a popular destination for citizens of the United Kingdom, who have moved down under over the last few decades to study, work, live and retire.
Similarities in culture, good work opportunities and a very large community of UK expats have been touted as the main reasons of emigrating to Australia.
Every year over 13,000 from the United Kingdom are granted one of Australia's permanent places in the migration program and have been doing so for at least the last 20 years.
Statistics On UK Citizens In Australia
At the end of June 2017, almost 1.2 million people who were born in the United Kingdom were living in Australia, 4.0 per cent more than at 30 June 2007. This makes it the largest migrant community in Australia, equivalent to 16.8 per cent of Australia's overseas-born population and 4.9 per cent of Australia's total population.
This information is available from Australia's bureau of statistics.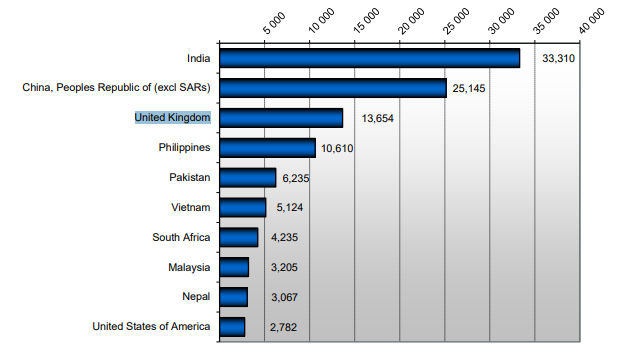 What Type Of People Does Australia Want?
Australia is hungry for skilled workers from many fields and with over 400 occupations on their skilled occupation lists, many people can qualify.
Graduating in the UK has many benefits in that your degree may have cross-recognition status in Australia, making a skills assessment considerably simpler than for other parts of the world.
The most common occupations for migration purposes are grouped as:
Accountants
Auditors, Company Secretaries and Corporate Treasurers
Electronics Engineer
Industrial, Mechanical and Production Engineers
Other Engineering Professionals
ICT Business and System Analysts
Software and Applications Programmers
Computer Network Professionals
Teachers (degree holders)
Registered Nurses (degree holders)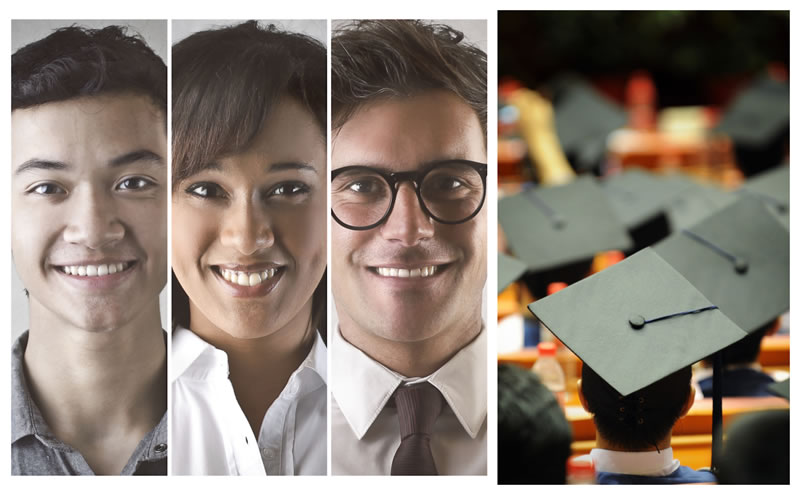 The Ideal Applicant
The ideal applicant with the fastest selection time frame would look like this:
Occupation:

One of the occupations mentioned above
Age: 25-44 years old
Academic Qualifications: Diploma or degree holder received right after secondary school
English: Good English language skills
Medium to long work experience in a similar field
Studied in Australia (bonus points)
Relative in Australia (bonus points)
Australia is also constantly inviting business owners and qualified investors for the business and investor programs respectively.
What Are The Main Benefits Of Being An Australian Permanent Resident For Brits?
Similar to the NHS, Australia's Medicare system is the public healthcare system of Australia. It gives free access to public hospitals and heavily subsidises certain medications.
It is only available to Australian citizens and permanent residents
You can get access to Medicare upon arriving in Australia as a permanent resident
There are only public or private schools in Australia. Citizens and residents can go to any public school they live near, on a first come, first served basis.
Tuition fees for public schools is free for permanent residents
You can rent a house within 2 km of a school and immediately you can apply for it
The Australian education system is about academics and extra curricular learning. They teach children to learn through experience, trial and error – not just by school books alone
As a PR, you can buy any property, anywhere in Australia. Stamp duty and the associated costs are the same for PR and citizens.
All property is freehold
Most homes are on anywhere between 3000 – 6000 square feet of land
Renting is affordable in proportion to how much you get paid
Australia has blue skies and temperate most of the year depending where in Australia you live.
The northern states are warm most of the time
The southern states experience cooler winters
Due to being in the Southern hemisphere, December to February is summer; March to May is autumn; June to August is winter; and September to November is spring.
There are many more benefits as a resident, but here are just a few:
Social security benefits
Child care benefits
Pension
Qualify for bank loans
First home owner's grant
Start or buy business
Study at university for cheaper rates
There are many Brits who have becomes household names in Australia, including…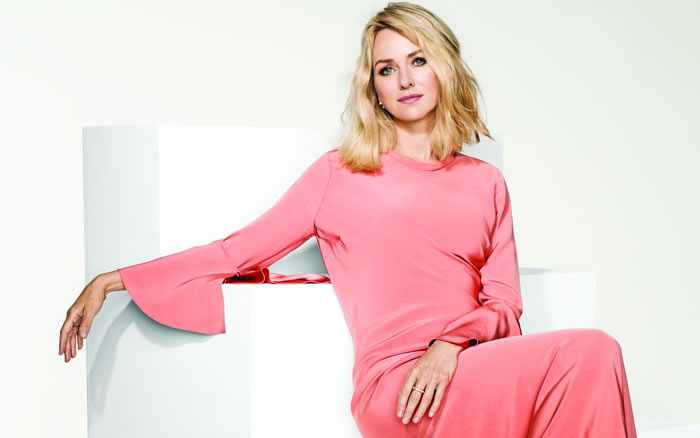 Naomi Ellen Watts was born on September 28, 1968 in Shoreham, England, to Myfanwy Edwards "Miv" (Roberts), an antiques dealer and costume/set designer, and Peter Watts (Peter Anthony Watts), the road manager to Pink Floyd they settled in Australia, where her maternal grandmother was from.
[thrive_leads id='12262′]
Sights and Sounds of Australia (Videos)
Resources
The United Kingdom (UK), officially the United Kingdom of Great Britain and Northern Ireland, informally as Britain, is a sovereign country lying off the north-western coast of the European mainland. The United Kingdom includes the island of Great Britain, the north-eastern part of the island of Ireland and many smaller islands. Northern Ireland is the only part of the United Kingdom that shares a land border with another sovereign state, the Republic of Ireland. Apart from this land border, the United Kingdom is surrounded by the Atlantic Ocean, with the North Sea to the east, the English Channel to the south and the Celtic Sea to the south-west, giving it the 12th-longest coastline in the world. The Irish Sea lies between Great Britain and Ireland. With an area of 242,500 square kilometres (93,600 sq mi), the United Kingdom is the 78th-largest sovereign state in the world. It is also the 22nd-most populous country, with an estimated 66.0 million inhabitants in 2017.
Source: Wikipedia